To Spiti Mas is located in the small village Moni, at a distance of only 4km to Sougia. The traditionally built stonehouse hosts 4 luxury apartments. The location offers the calm and relaxing atmosphere of a small Cretan village, only a few kilometers away from the stunning beach of Sougia, shopping facilities, coffee bars, tavernas and nightlife.
Contact Info
Epar.Od. Chanion – Sougias
73009 Moni (near Sougia)
Email : info@to-spiti-mas.gr
Phone : +306985639164
Manager : Spyros Kosmadakis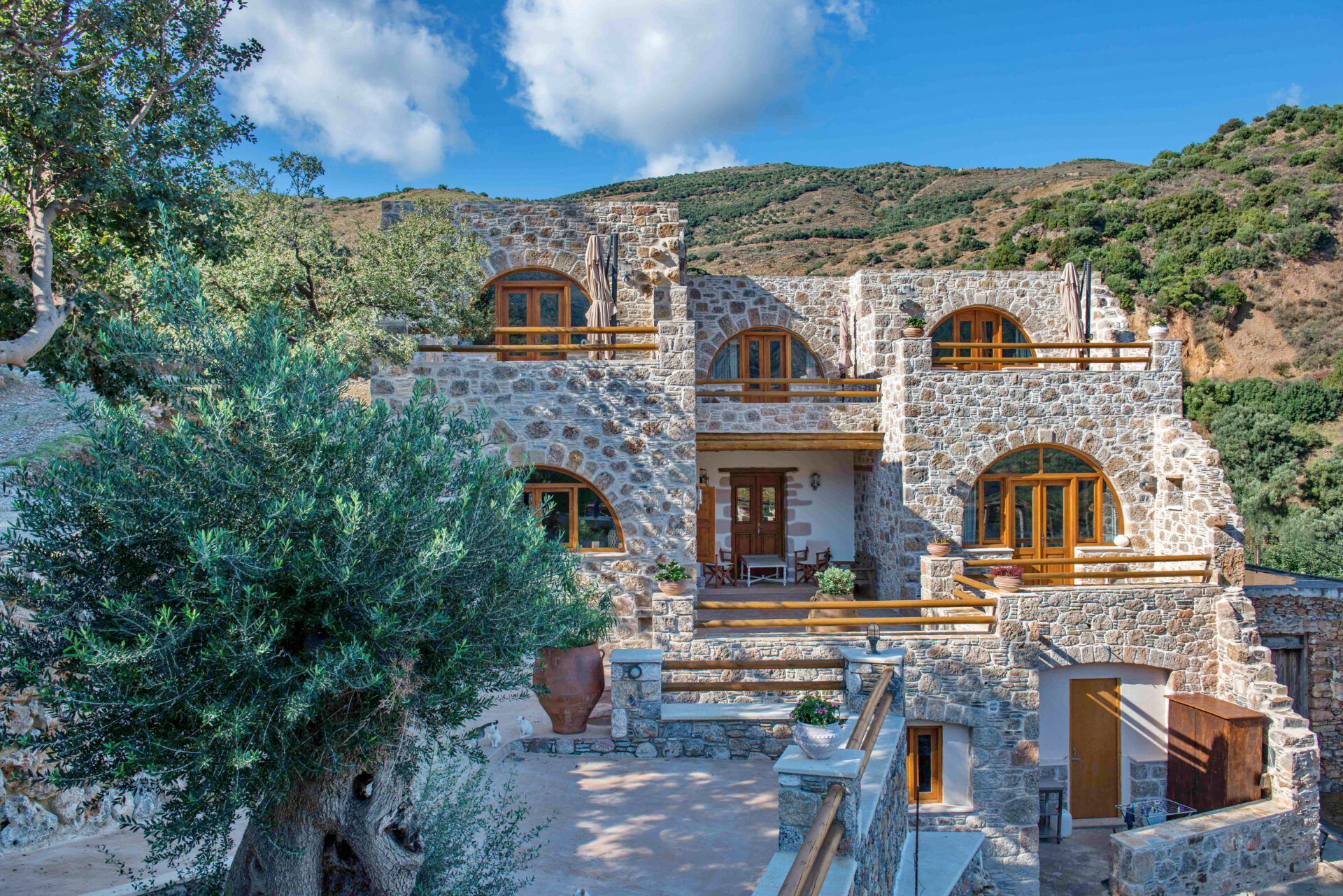 To Spiti Mas
Welcome to TO SPITI MAS, which in Greek means OUR HOUSE.
Built in the late 19th century, the house has served as the residence of many generations of the Kosmadakis family.
After the thorough recent renovation, TO SPITI MAS, our house, is now available to be YOUR house.
Originally built in stone and wood, TO SPITI MAS was restored preserving most features of the traditional rural architecture of the area, while harmoniously adding rustic luxury and modern comfort to the four apartments.
We sincerely wish you a wonderful stay at TO SPITI MAS. May our house feel as your house!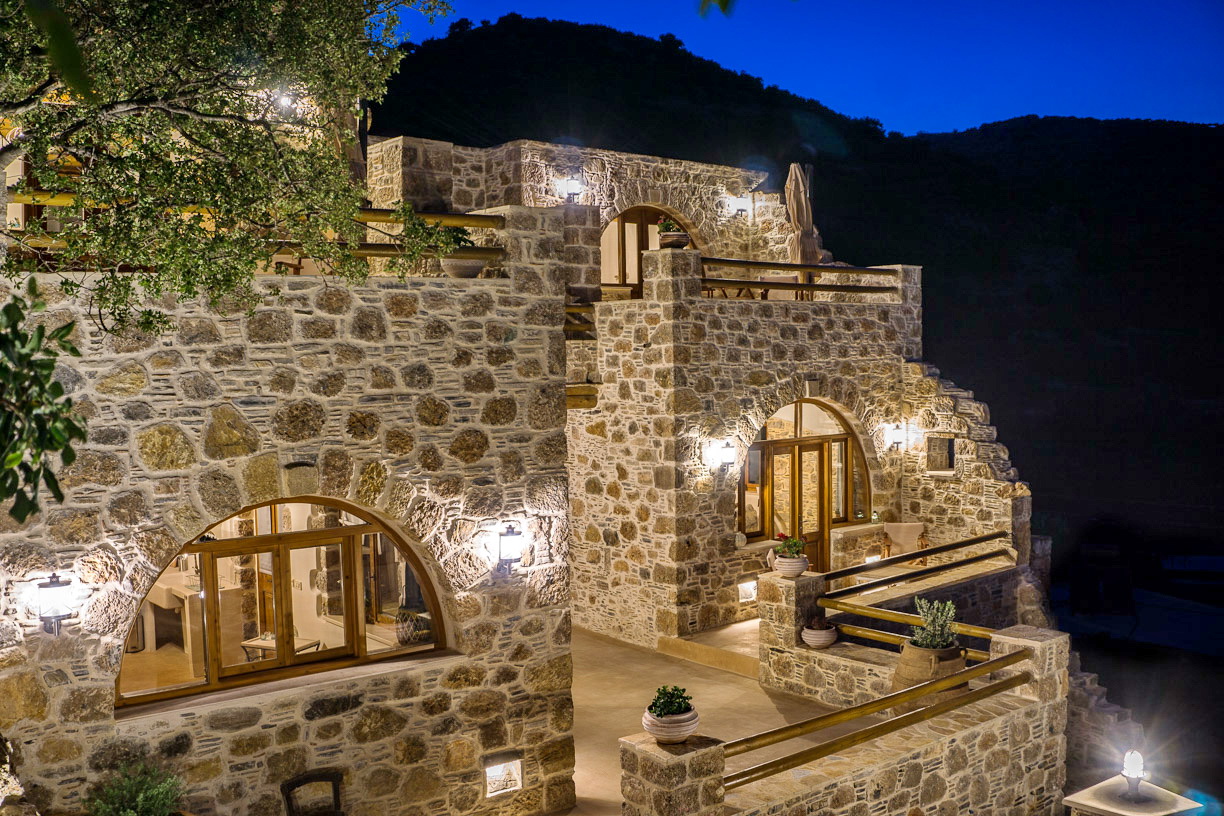 Apartments
Each of the four apartments include a spacious living room with a sofa for relaxation, a separate bedroom, with a comfortable queen size double bed, and a fully equipped kitchen (no oven). The bathrooms are differently designed with a Jacuzzi for special hours (apartments 1 & 4), a hydro massage (apartment 2) for relaxing body care or a shower (apartment 3).
All apartments include a private terrace/balcony with sunshade and outdoor furniture. Here you can enjoy the panoramic view of the Lefka Ori and the breathtaking starry sky of the Cretan nights.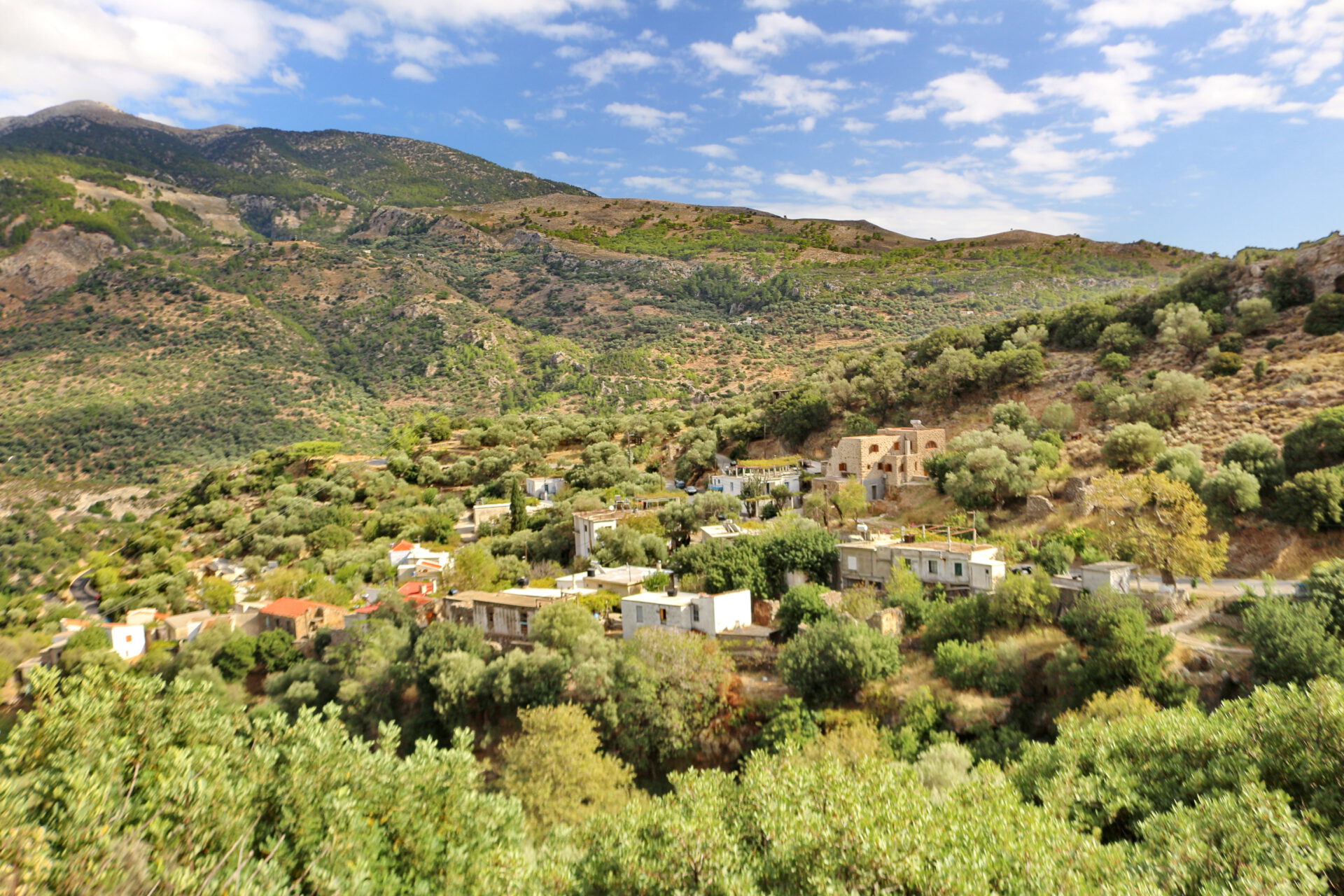 Village
Surrounded by wild natural beauty, TO SPITI MAS is located in the tranquil village of Moni, with stunning mountain views, among ancient archaeological sites, yet within only 4 km of the marvelous beach of Sougia.
Moni Village was named after the ancient Greek word «Μονή», meaning "Monastery", due to the "Panagia Kera", the Chapel of Holy Mary in the valley below Moni, and the Byzantine Chapel of Agios Nikolaos with its impressing wall paintings by the famous painter Ioannis Pagomenos, dating back as far as the year 1315. The location of both chapels is stupendous and they are easy to reach via a shaded path among ancient olive oil trees .
Quality accommodation, stunning setting and a relaxing place to unwind

  Location was amazing. The scenery was stunning. The owner was exceptionally helpful and friendly. A local taverna in the village was a real bonus. A really relaxing place to stay.

The fact we had to cut our holiday short and return to the UK due to new Quarantine rules. We will return when Covid allows.
Scenic getaway in the mountains in beautifully designed and furnished apartment

 Wanda made our stay very memorable. We were welcomed upon arrival and a lot of attention to detail has been paid throughout (e.g. boho-modern interior design, fresh olive oil and wine available at the accomodation, high-quality shampoo from a Cretean brand). Wanda also treated us to Cretean sweets and filled pasties from their nearby restaurant (which is a must-go as well).
The views from the apartment are stunning and the location is great for a quiet getaway in the mountains. The location is also very good as a startpoint to hike the Samaria gorge (bus departs from the nearby village of Sougia). Other activities, e.g. Elafonissi, Balos, Chania, are about 1.5 hours away, with a scenic mountain drive. We would love to stay here again!
Book your stay today
The best way to make sure you can spend some days away from it all in , is to get in touch with us directly.